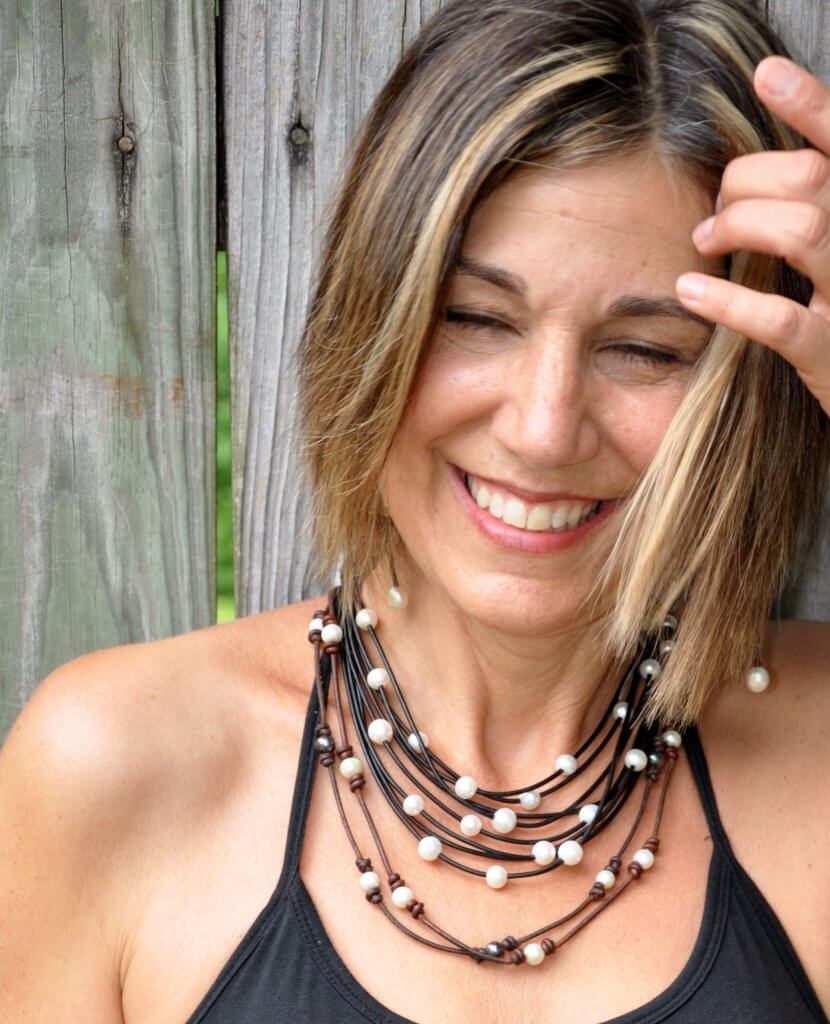 True art was created when God spoke this world into being. We, as artists in any medium, take what already is, and mold it into an expression of what our soul has to say about it. I have been a member of Blue Morning Gallery since 2007 with my photography. In 2010 I also joined in the creation of Pearl and Leather Jewelry, and it has now become my main focus.
Just as Photography, my Jewelry creations are about combining elements of nature, and making something beautiful. Taking the raw earthiness of leather, and bringing it to like with the elegance of pearls or beautiful metals is what my jewelry is about. I call it an "Earthy Elegant" look.
Jewelry making needs a creative eye for balance and composition. In the composition of my jewelry pieces I only use high-quality pearls. I take copper and flame paint it, or just let it shine. I also at times will use sterling silver or other gemstones.
Art to me opens the doorway within ourselves that so many people close off due to the ritual of everyday life. It can make us laugh and smile. It can also make us cry and feel sadness. It is all good, because it says, "I am Alive!"
KONICA MINOLTA DIGITAL CAMERA

KONICA MINOLTA DIGITAL CAMERA