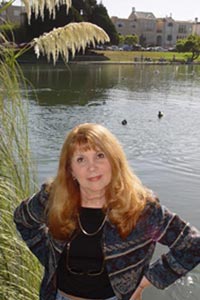 I have been interested in art since a child and have been drawing and painting since I was very young. I studied under many artists, was self-taught and took many workshops before beginning work for an art degree — which I always wanted. After I had my two children, I returned to college and completed with a BFA in painting. Always fascinated with the beauty of all things created, I particularly enjoyed the intense observation required with representational work. I also enjoyed inner reflections when working with psychological and conceptual subjects, typical of many abstracts. Being very interested in human behavior and psychology, I enjoy making figurative and portraiture works, with a range from very abstract to very representational.
Initially, I began using photography merely as a means of obtaining references for other art works. But while taking it in college, I fell in love with photography as a means of recording the beauty in the world and as a medium for making art.
In paintings and photography, I like using shape, color and composition to capture a moment in time, which interests me, and to hopefully move viewers.