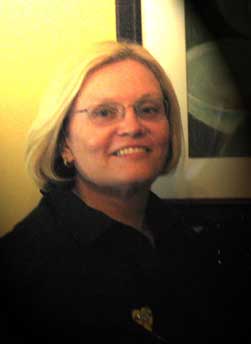 Laura Naureckas Wolfersperger; I am an experimental artist.
I am very eclectic and a mad scientist with art supplies who loves to learn about new ideas, processes and techniques. I like to study varied visual/cultural histories and incorporate them with a twist into my artworks. I like to push mixed media to the extreme with experimentation.
As a professional instructor in fine art, art history and computer graphics for thirty years in public and private learning institutions; I continued to fine tune and continued experimenting with all media.
Now a retired instructor, I am able to devote my time to more experimentation with different mediums.
I have a B.A. in Studio Art, B.A. in Art Education and my Interdisciplinary Masters work was in Communication Arts, Art History and Psychology with Internships in Child Psychology at the Children's Resource Center and in Medical Illustration and Photography in Pathology at West Florida Hospital under Dr. Claudio Torres. I am a U.S. Navy veteran.
I have received numerous awards in the art field but the best award is when someone likes your work enough to buy it.