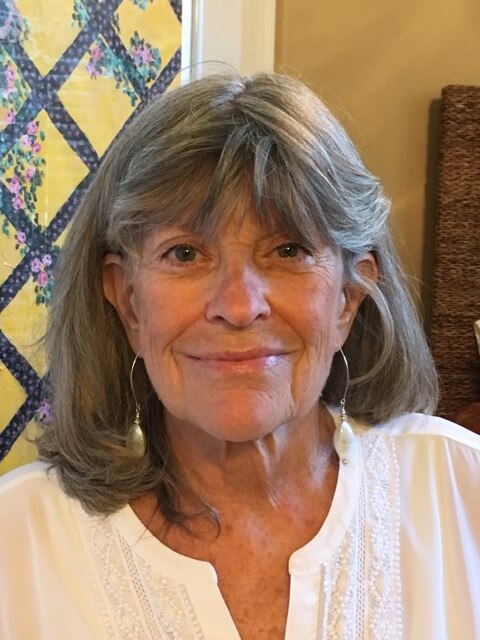 Born and raised in Pensacola, I developed an appreciation for marine life and the beauty of the water that surrounds us in this community. Many of my jewelry pieces seek to recreate this beauty in terms of color and form.
After a Lampwork Glass class taken here in Pensacola, I knew I wanted to pursue this medium. Making Lampwork Glass involves melting glass rods in a torch and wrapping the melted glass onto a mandrel. Many colors and forms can be produced in this way. Control and technique play a huge roll in determining the success of a glass piece. This is an ongoing developmental process for me.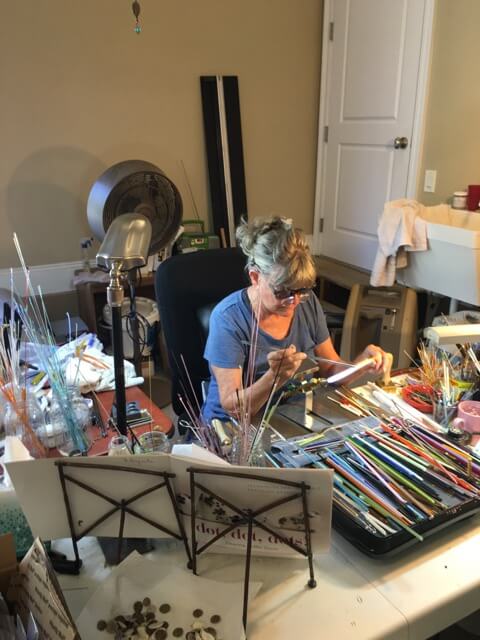 Coming from the background of a painter, I grew to love the use of bright colors in my paintings. As the interest in melting glass grew, I knew that this use of color would come into play in any glass forms I created.
My current jewelry, fan pulls and other forms, will always include the use of my hand made glass beads, and can include sterling silver beads and findings, vermeil beads (sterling silver base with a gold coating of at least 10K), pewter, freshwater pearls, purchased glass beads, bone, stone, base metal, wire, leather cord or other materials.

EDUCATION
| | |
| --- | --- |
| 1990 | M.F.A., Painting, University of Kentucky |
| 1986 | B.F.A., Cum Laude, Fiber Design, Allen R. Hite Institute of the University of Louisville |
PROFESSORSHIPS
| | |
| --- | --- |
| 6/94 – 12/99 | Ursuline College, Pepper Pike, OH – Adjunct Professor |
| 8/93 – 12/94 | Lakeland Community College, Mentor, OH – Adjunct Professor |
| 8/92 – 12/94 | Notre Dame College, Cleveland, OH – Adjunct Professor |
| 1/90 – 5/90 | Indiana University Southeast, New Albany, IN – Adjunct |
| 8/89 – 12/89 | University of Louisville, Louisville, KY – Adjunct Professor |