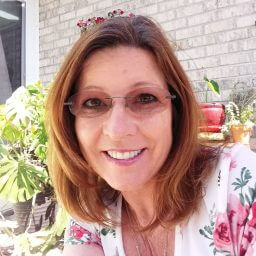 Working with different types of media adds a variety of style and inspires me to create new and exciting wearable art as well as mix media, traditional paintings and hand-sculpted pieces.
I use vibrant colors, lighting and varying textures found in my surroundings and incorporate these elements into my work-focusing on details. The refreshing beauty in and of nature, the peacefulness, are what drives me to create works that convey these same feelings.
Originally from Australia, Melinda lives in Pace, Florida with her husband.