This year's New Blues Exhibit is "New Beginnings" and it features Tamara Fischbeck, Jan Hoffman, Deb Cochran, Judy Bardsley, Rob Wacker, and Kathy Stewart.

Tamara paints memories. As a landscape artist, her work often encompasses atmospheric skies and wide-open spaces of a childhood growing up in the Midwest with endless summers on the Gulf Coast.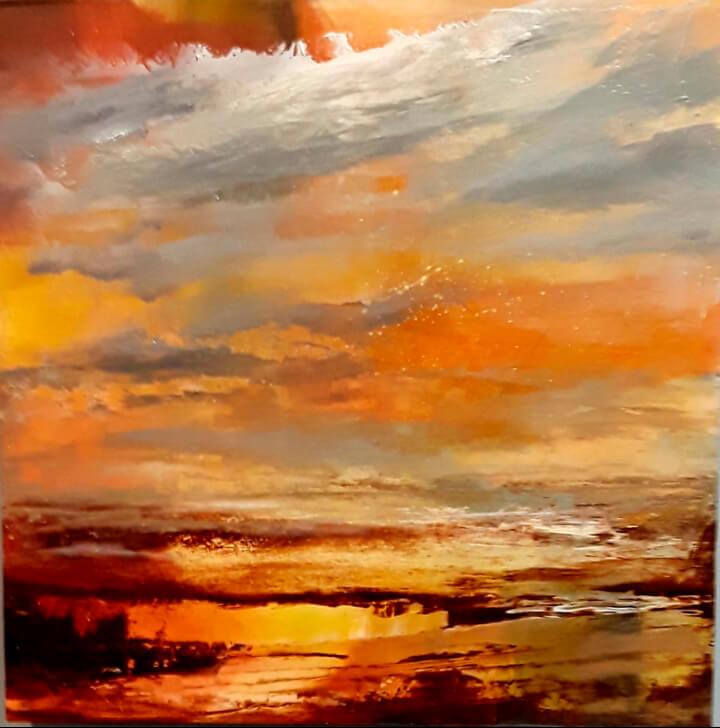 As an abstract expressionist artist, Jan creates acrylic collage paintings that evoke universal emotions. Her goal is to capture the viewer's attention long enough to explore its many layers.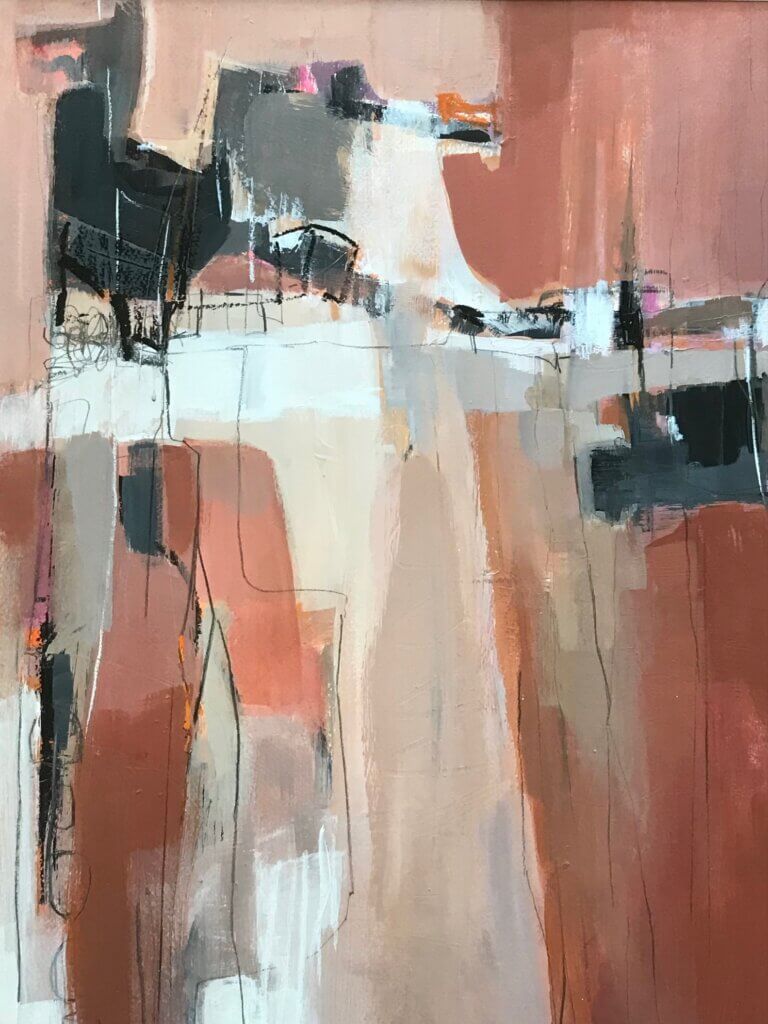 Deb is basically a self-taught artist working in watercolor, acrylic and mixed media. Her art is a continually evolving process that brings her great enjoyment.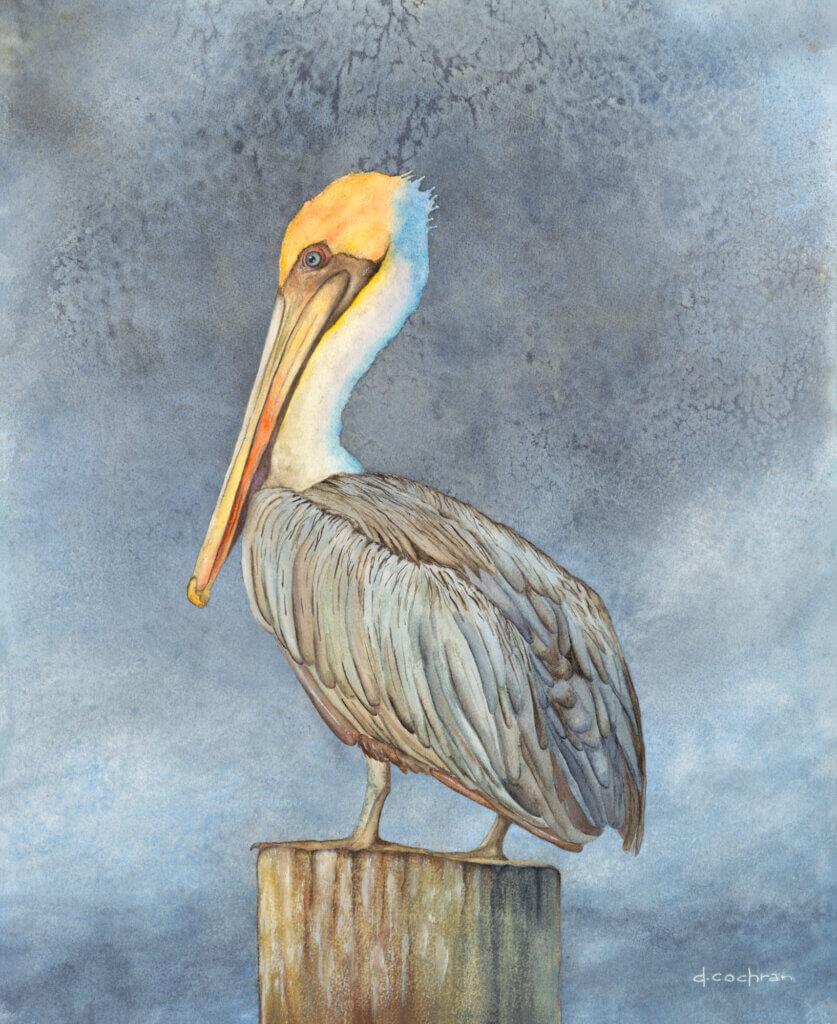 Judy is a local artist, specializing in copper, cast silver and pewter, and acrylic painting. She draws on her deep love of nature, art studies and travel, and is forever indebted to her mentors & teachers; including the late Bill Moore.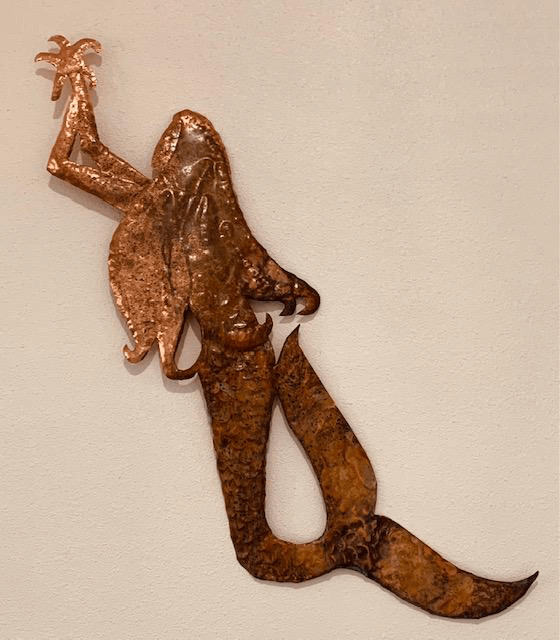 Rob grew up on a dairy farm in northern Minnesota and learned basic welding skills by watching and assisting his father with basic metal repairs. He creates memorable sculptures using scrap metal and found objects.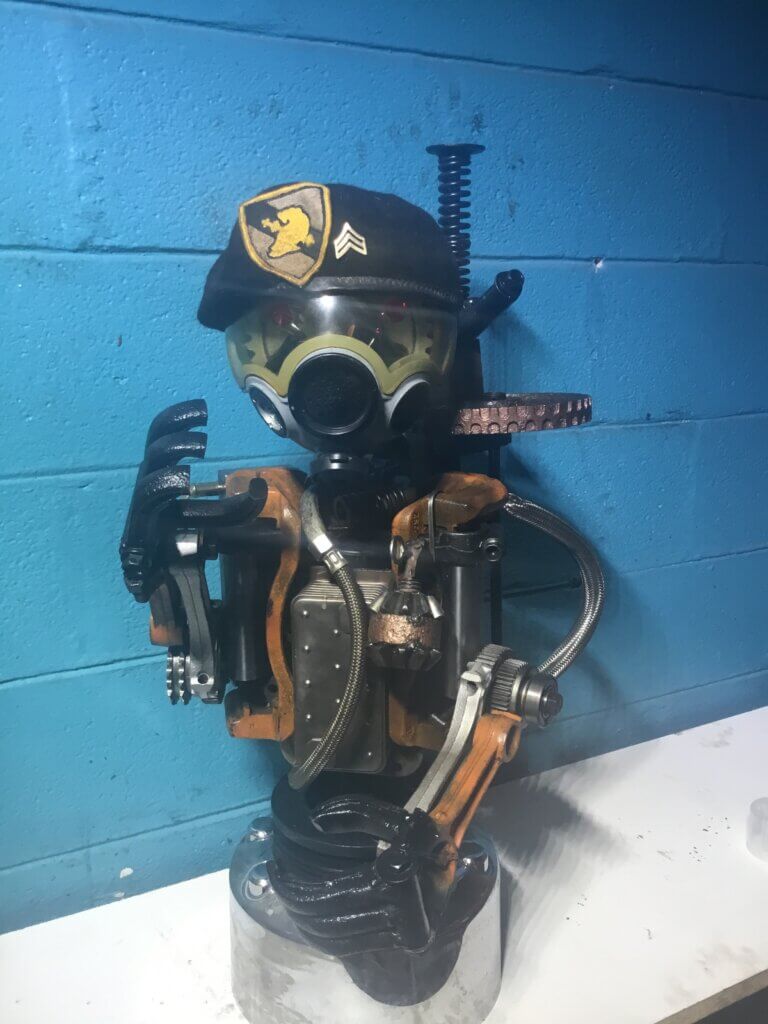 Kathy has a BFA in painting and a degree in Interior Design. She recently relocated to Pensacola and is thrilled to be a member of the Blue Morning Gallery.