Thank you for your interest in Blue Morning Gallery!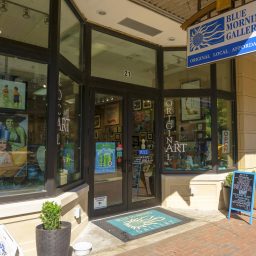 Whether you're a Gulf Coast native hunting for the perfect piece of local art or you're visiting Downtown Pensacola for the first time, we are happy to share our passion for art with you!
Be sure to stop in during the next Gallery Night Pensacola, or for one of our many other events held right here in our Gallery at 21 South Palafox Place.
Contact Blue Morning Gallery
If you'd like to find out more about our local art co-operative, becoming a member of our gallery, or receive information about any of our upcoming events, simply fill out the form below or use any of the contact methods listed at the bottom of every page.
We look forward to hearing from you!
Send Us a Message
Our Location
Learn more about BMG
[button]View our artists[/button] [button]Read about our gallery[/button] [button]Find out what's going on at the gallery[/button]