The BMG 3-D Featured Artists are Suzette Brooks, Tammy Caspersen, Suzi Eveleth, Mark Schmitt, Brenda Wood, and Sue Woodson. The show will run from 10/8/23 to 11/11/23.
Suzette Brooks is enticed by the challenges of heating and cooling glass to create artistic and functional designs. From fused glass creations to enamel jewelry, Suzette strives to make interesting and beautiful art to adorn your home and body.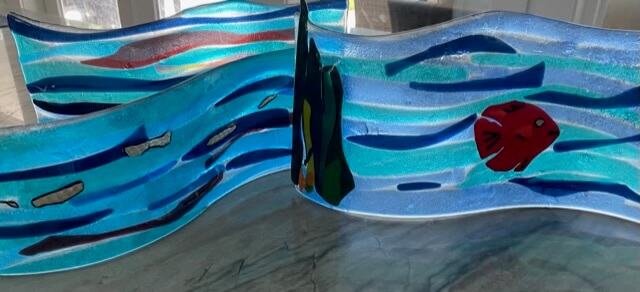 From raw clay to finished product Tammy Caspersen follows the steps that have been established over the centuries by potters on every continent. She feels like she has gone back to her roots, Oklahoma, the land where the sky meets the earth, the land of dry clay and dirt that cracks in the heat of the summer. Her family were farmers and tilled the raw soil and that's where she feels she got her love of playing in the dirt, and she now enjoys expressing it by molding the clay.
Suzi Eveleth has been fusing glass for over 30 years. She has focused primarily on bottle glass for the past 10 years, creating mosaic works of art from totally recycled sources. Flowers, trees, and fish are collaborated together to create whimsical light catching displays.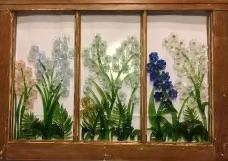 Mark Schmitt's unique art consisting of tile and wood has been developed over several years. One of only a handful of artist working in this medium, his art is recognizable by the precision cuts and spacing of tile in his wall hangings, mirrors, clocks, and tables. Each original piece takes between 10 and 15 hours to create over a period of 7 to 10 days due to various drying times of stain, adhesives, polyurethane, grout, and sealant.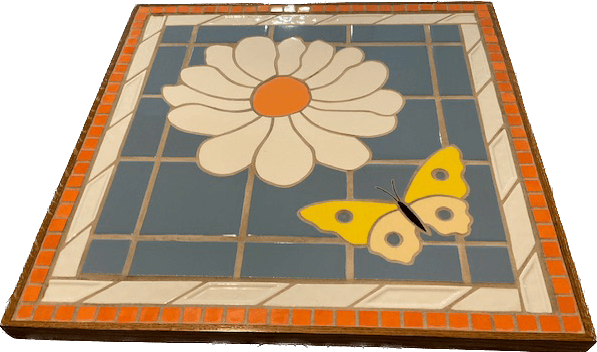 Brenda Wood's unique whimsical gourd creations incorporate a variety of mixed media, including woodburning, metallic acrylics and beads. She may use the whole gourd or cut it in half and attach it to a wooden background, creating "Gourd Boards" with birds, turtles, bees and other curiosities. The finished product is sure to bring a smile or giggle.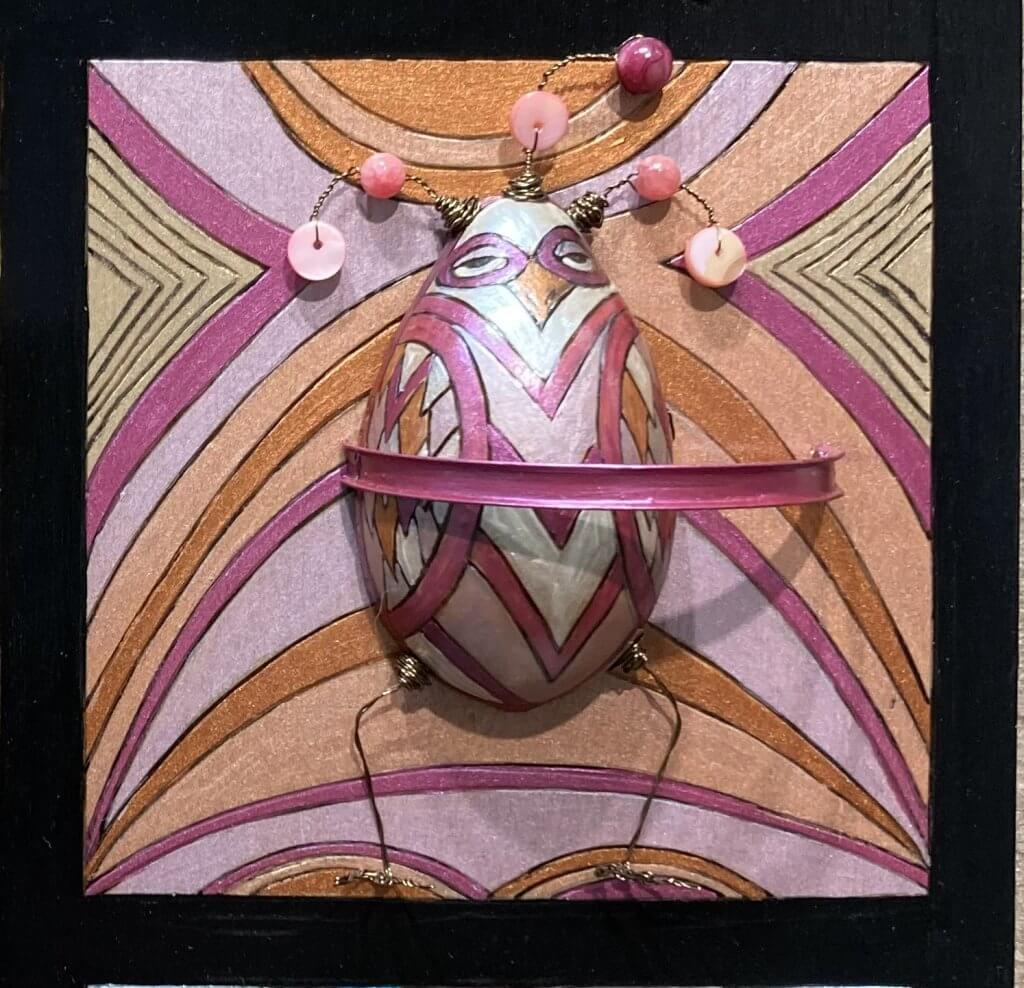 Sue Woodson has been an artist all her life. She has been making functional and funky pottery for the last 12 years. She recently started making little monster sculptures whose funny expressions are unexpectedly adorable and will surely bring a chuckle.