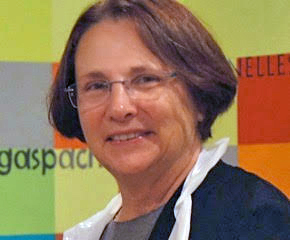 I consider myself to be a fine art jewelry artist. Although I am a trained bench jeweler and graduate gemologist from the renowned Gemological Institute of America (GIA), my real love is designing and creating my own line of jewelry.
My journey to becoming a fine art jewelry artist began as a child. I always loved doing arts and crafts and dabbled in many art forms, to include drawing, painting, clay and fiber arts. My ideas about art were inspired by the many camping trips my parents took us on. My Dad was an engineer and a photographer and during those camping trips, immersed in nature, I began to appreciate what he saw: how wondrous and beautiful the world could be. On one of those trips to the Great Lakes, I discovered a Lake Superior Agate. I was enthralled by its colors and patterns. Suddenly, I had a new fascination: rocks!! But it wasn't until I was an adult, with a husband and child, and in the midst of an Army nursing career (Women's Healthcare Nurse Practitioner) that I got the chance to take my first lapidary and silversmithing class. It was a transformative moment of my life and I knew, going forward, that one day I would be a jewelry artist.
Fast forward to 1998, I left my 20+ year career in nursing and "ran away" for 7 months to GIA to gain the real skills I needed to work in precious metals and gemstones. By this time, we had settled into our community of Gulf Breeze, Florida.
Living in this coastal environment, I have been constantly stimulated by nature in and around the water: the watchful eye of the heron, the regal flight of a pelican, the stunned expression of a blowfish caught on a fishing line, the sugary white beach sands and the shimmering emerald color Gulf.
It's taken many years to find my own particular style in my jewelry art, but I have come to realize it all leads back to my roots and earlier life. I still take "care" of women, but in a different way … my seabird collection and my mokume gane collection, in a small way, honors my Dad … little photographic frames of coastal birds and scenes … textures we saw in tree bark on our camping trips across the country.
I hope my jewelry brings you back to a time you were immersed in nature.
Materials I use to create my jewelry include:
22, 18, & 14 karat (KT) yellow, white and rose gold,
Fine Silver (FS)
Sterling Silver (SS)
Copper (Cu)
Bronze (BRZ)
Natural gemstones