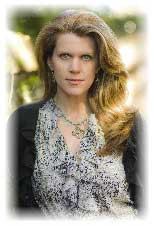 Melody Hamilton is a Florida-based artist who specializes in oil and acrylic paintings and has lived on the Gulf Coast for over 20 years.
She was born in Millington, Tennessee, and has traveled extensively due to military life which gave her the opportunity to visit art-inspiring places throughout Europe and across the United States. During her 23 years of creating art she has gained experience with a variety of art media, including watercolors, pastels, pen & ink, sculpture, acrylic, and oil paints.
Her current medium is oil paints and her artwork consists mostly of thickly painted textured surfaces such as reclaimed wood, although her subjects are also captured on more traditional canvases at times. Her subjects vary from portraits to landscapes, and she is currently working on a series of boat and sea life inspired oil paintings on canvas and on wood that she hopes will speak to the mariner in all of us.