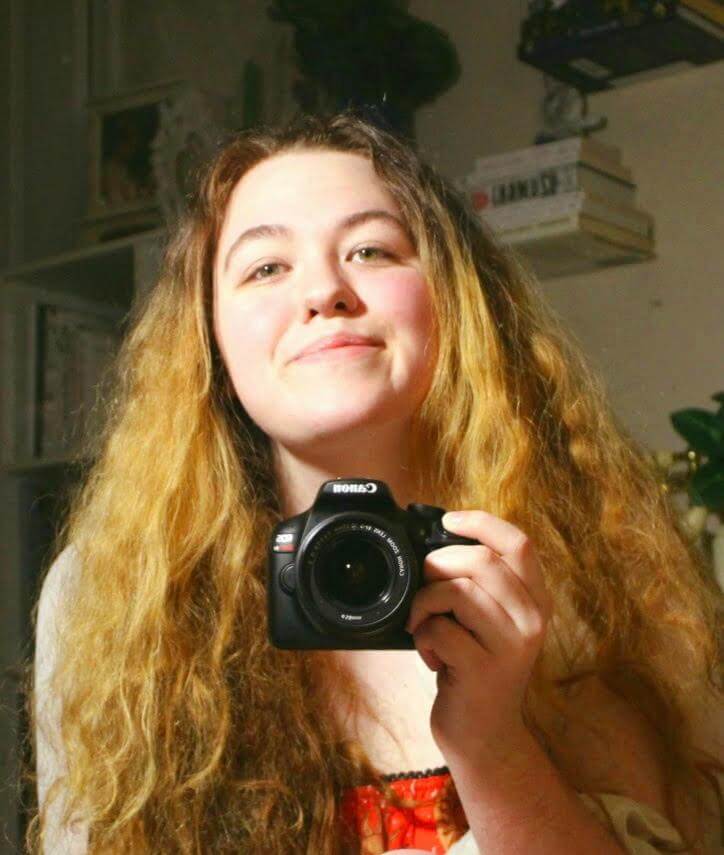 Artist Bio:
Rayne Henry is currently a junior at UWF, pursuing a fine arts degree with a concentration in drawing. Raised by a family of artists, she creates drawings that are centered on familial bonds and the human experience. Working mostly in graphite and charcoal, she brings black-and-white drawings to life by depicting movement in her own style of overlapping subjects.
Artist Statement:
I am an artist based out of the panhandle of Florida, currently pursuing a fine arts degree with a concentration in drawing at UWF. I work mainly in black-and-white with graphite and charcoal.
I was raised by artists. They showed me how to appreciate the small things, deal with the big things, and create from it all. I have been creating art since before I can remember, seriously practicing it since seventh grade, and spend most of my free time doing so. It is without a doubt my biggest passion. As a low-income student, going into a creative field felt like a risk. It meant dealing with the qualms of my childhood and making the right decisions, so as not to replicate mistakes made by other artists in the family. Because of this, I think that I feel a certain amount of pressure to create and that bleeds into my work.
Frequently using my family as models, I produce art that is a visually overwhelming, yet beautiful attempt to reflect my own perspective and feelings of what I observe from people as I move through life. My goal is to take strong compositions and make them satisfyingly complicated by integrating movement through my application of the materials as well as the literal method of depicting my subjects as "moving" still images overlaid on top of one another.