Blue Morning Gallery, 21 S Palafox PL, Pensacola is planning to highlight four artists from May
29th through June 25th in their show, "Expressions". Jan Kurtz, Brenda Wood, Elaine
Woodward, and Suzette Brooks will bring their unique styles together to present a
contemporary collection of art.
Jan Kurtz creates jewelry and paintings that express her excitement for all things colorful.
Brenda Wood uses gourds to create whimsical "Gourd Boards" with expressions that are sure
to bring a smile or giggle. Suzette Brooks is a jewelry/mixed media artist whose work
expresses her love of abstract art and bold colors.
Elaine Woodward provides the following statement regarding her work. "What is it? My goal is
to trigger the imagination … make one look deeper. Recognizable objects in some – color
changes in others. A step away from my usual work!"
Gallery and show hours and additional information is available by contacting the Gallery at
850-429-9100.
Jan Kurtz "Distracted Whispers"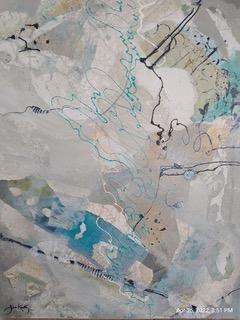 Brenda Wood "Gourd Boards"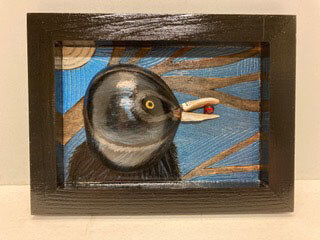 Elaine Woodward "Value Study"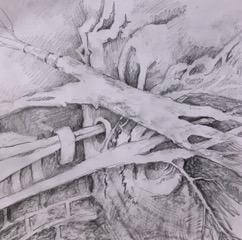 Suzette Brooks "Gentle Waves"