Our first Spotlight on Art show of 2021 features the big and bold works of Paul Crawford (stained glass) and Mark Schmitt (tile art). The show runs from January 1 through January 30.
Paul Crawford
With over 20 years of making original art in stained glass, Paul predominantly works in copper foil ( also known as Tiffany Style). Each of his pieces is made up of several, sometimes hundreds of pieces of stained glass. Each piece is hand-cut, fitted, and soldered together. Frames are also custom made for each piece using Oakwood. Each piece is signed and dated.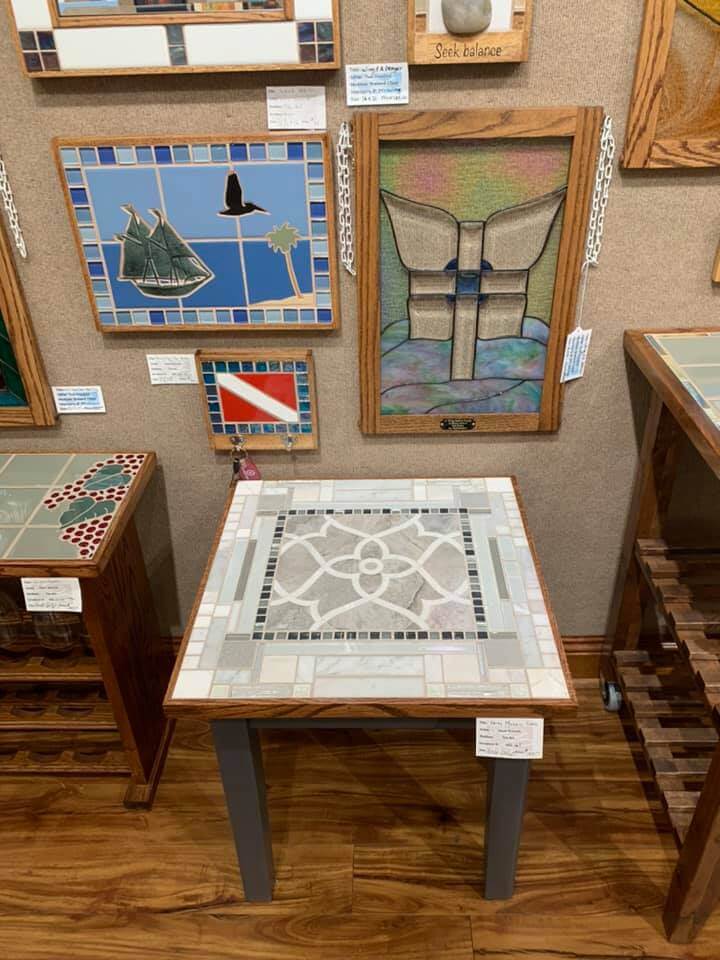 Mark Schmitt
One of only a handful of artists working in tile art, Mark's unique work consisting of tile and wood, is recognizable by the precision cuts and spacing of tiles in his wall hangings, mirrors, clocks and tables. Each original piece takes between 10 and 15 hours to create over a period of 7 to 10 days, due to various drying times of stain, adhesives, polyurethane, grout and sealant.