This show begins September 6, 2020 and runs until January 30, 2020 and features:
Suzi Eveleth – Glass Artist
Enjoy fanciful light-catching Art made from fused bottle glass mosaiced onto vintage frames.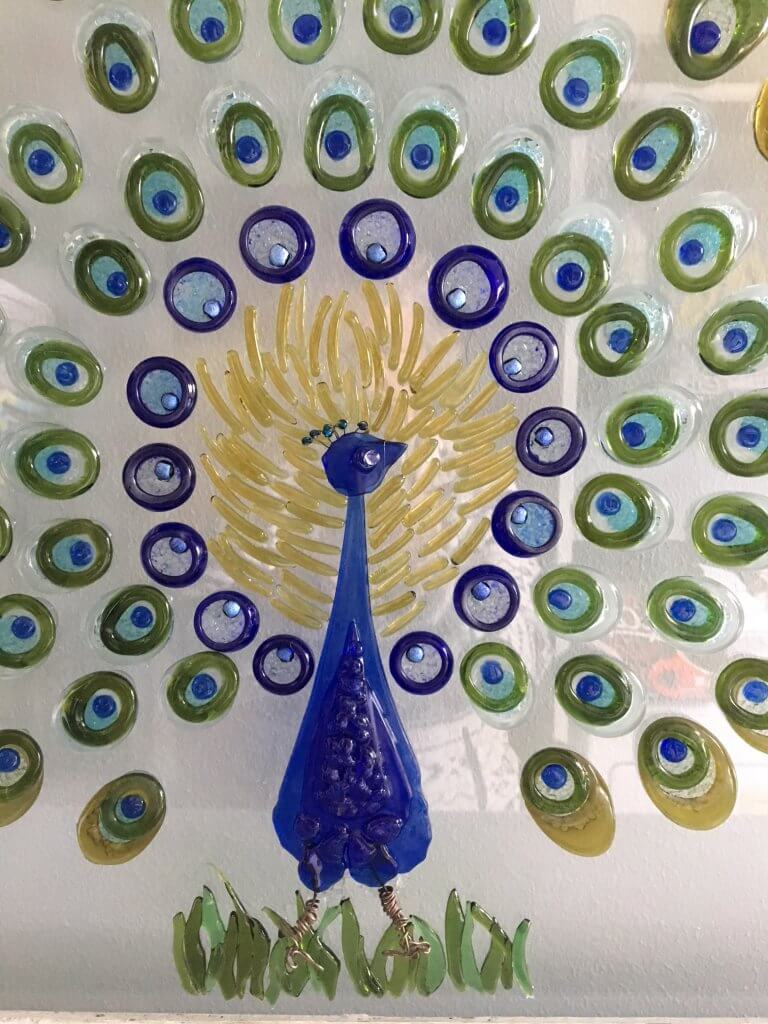 Staci Miron – Mixed Media
Staci Miron is a self-taught experimental artist and teacher juried in Photography, Mixed Media, Acrylic Oil; originally juried in with 3 printmaking pieces. Staci paints places spaces and faces of places spaces and faces; exhibiting works since 1992.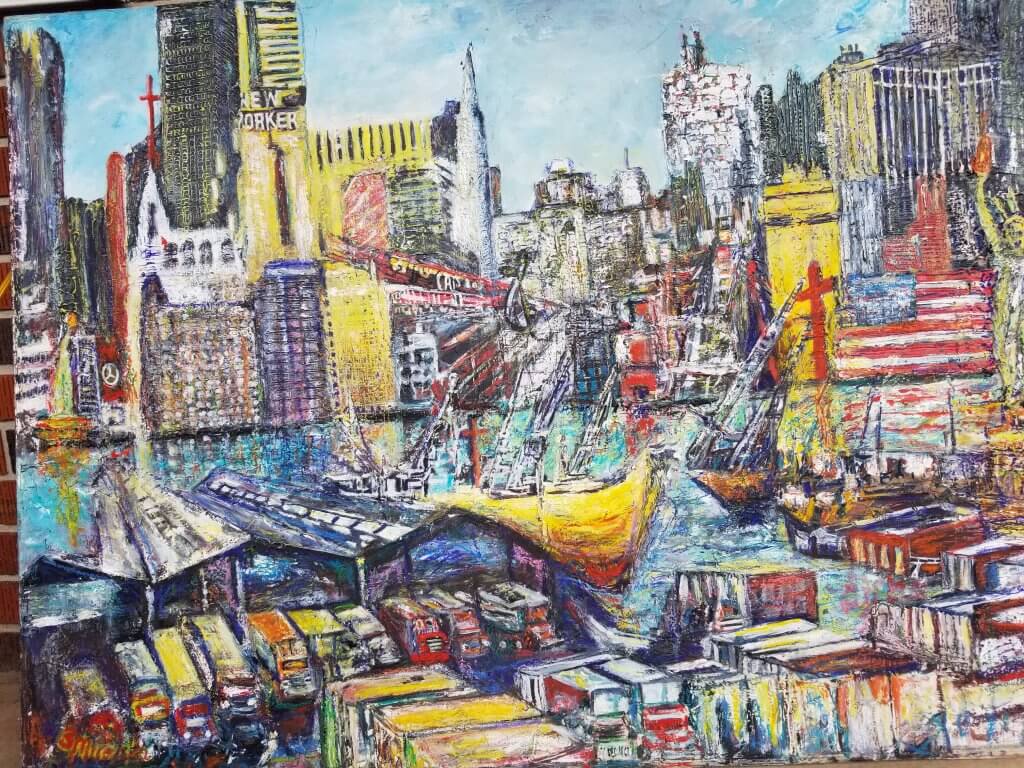 Regina Thomas – Mixed Media – Encaustic
Regina enjoys working with mixed media and upcycled elements. Her favorite medium is encaustic fused onto wood.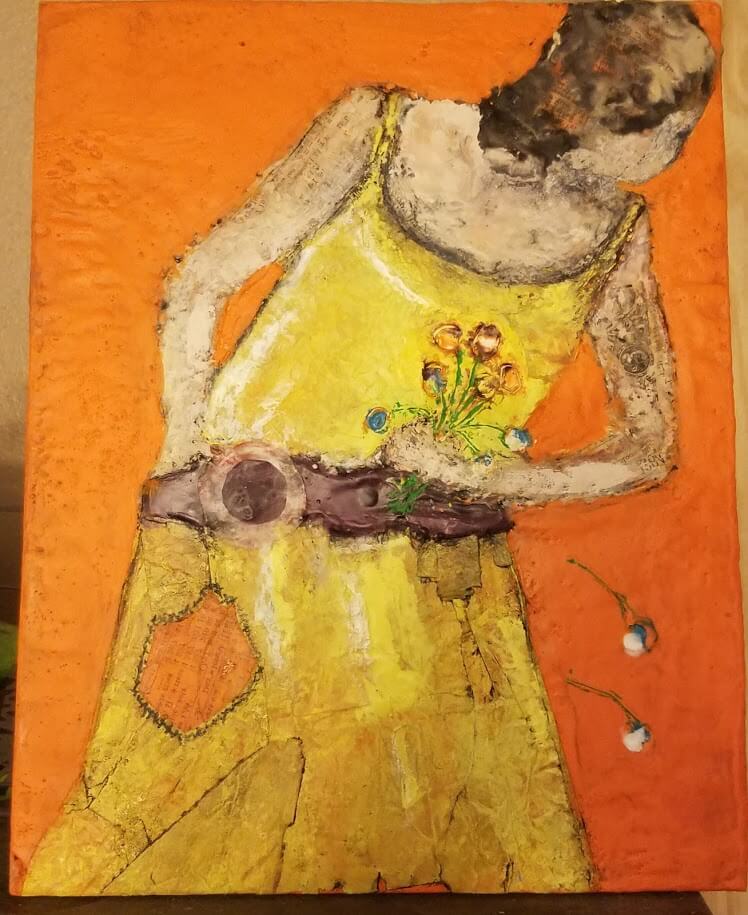 Susie Shaw – Mixed Media
Susie Shaw is a local native who uses paintings, mixed media, photography, pottery and acrylics to convey her colorful images.