Featured Artist Show – Suzi Eveleth & Staci Miron
"Ready to Pop!" Expresses our excitement for the arrival of Spring. The days are longer, the sun is shining, and all things beautiful are blooming. Come enjoy Suzi and Staci's bold display of glass, painted and mixed media flowers as we herald in the warm weather.
Suzi Eveleth has been working with fused glass for over 20 years, specializing in old bottles and vintage windows, she has taken a challenging route few glass artists' attempt.
Suzi creates one of a kind 3-D mosaics out of bottles. Sliced, cut or smashed bottles are fused into delightful shapes, which are then orchestrated onto vintage windows to create beautiful scenes.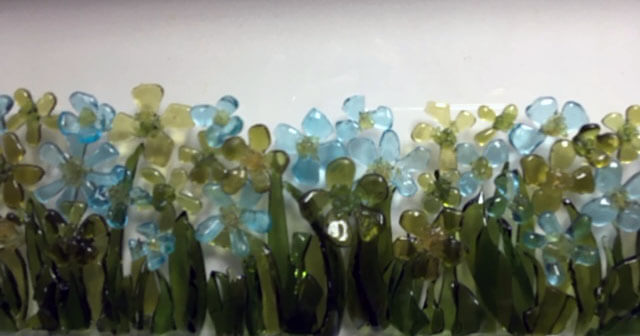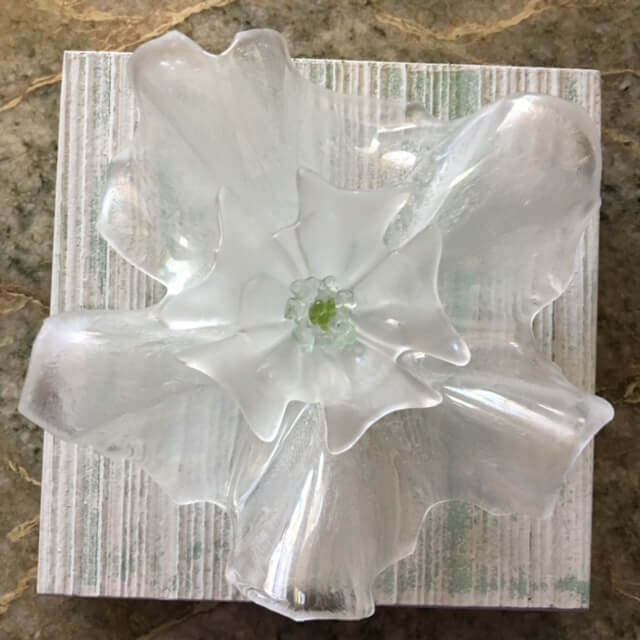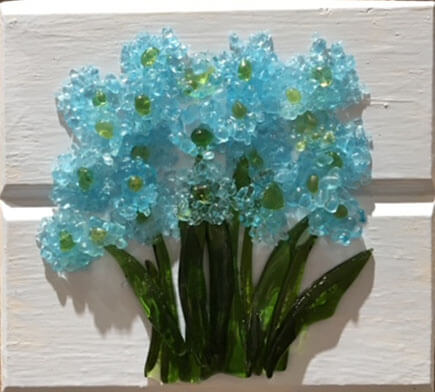 Staci Miron is a self-taught experimental active teaching artist, who loves challenging mediums pushing each to the extreme. She is juried in at Blue Morning Gallery in Acrylic, oil mixed, printmaking and photography.