Twisted color brings a twist not only in color, but utilized elements and perspectives as well.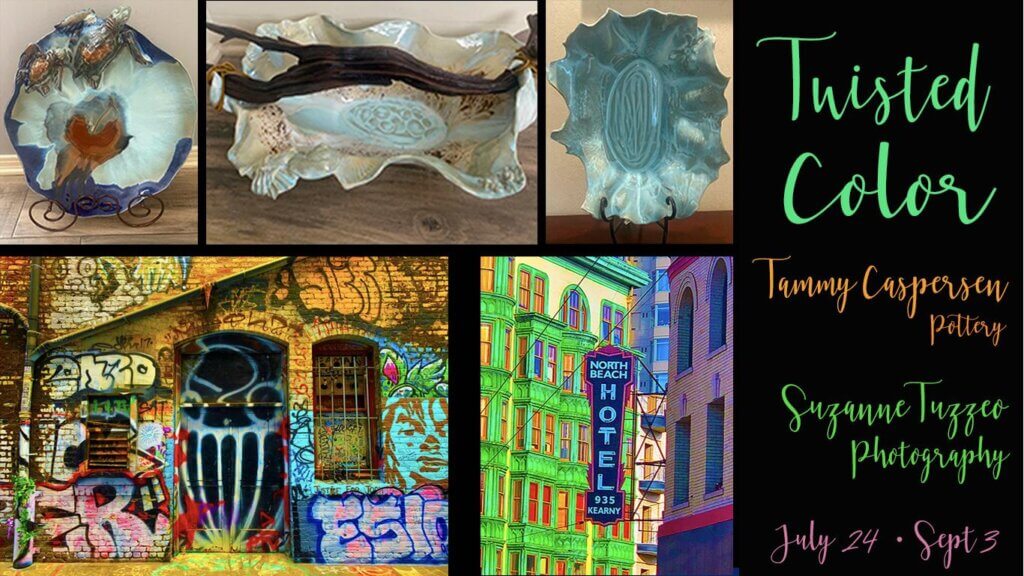 Tammy's pottery incorporates nature with her distinctive styles and colors. Tammy considers herself a whimsical potter making functional pieces, woodfired pottery and sculpture work.
Uniquely capturing ordinary and not so ordinary elements and locations with a wonderful twist of color is the trademark and the essence of Suzanne's photography. Distinctive locations, often off the beaten path, and a selection with a twist, offer an inimitable combination of the familiar and the strange.

Show runs July 24-Sept 3.  Don't miss it. It promises to be twisted!